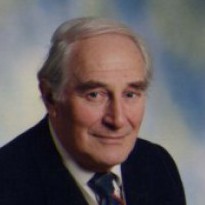 Arkady Astrov
Arkady Astrov (1922-2004) – thespian, program director, master of recitation, a specialist in rhetoric and oratory, master of eloquence.

A. Astrov was born in the family of doctors and for a long time lived in Russia where he played in the theatre. In 1947 he was transfered to Riga as actor of the Russian group of the Young Spectator's Theare.
He performed the roles in plays based on classical scriptwriters (Russian and foreign writers) such as A. Fadeyev, A. Ostrovsky, I. Turgenev, A. Arbuzov, С. Goldoni etc.
Working in the Young Spectator's Theatre, A. Astrov graduated from the faculty of Philology of the University of Latvia. After leaving the theatre A.Astrov performed solo literary concerts, devoted himself to producing, pedagogics and teaching theatrical mastership.
He founded the Youth Poetic Theatre (1964-1977) and was its scripwriter and producer. In 1975 A. Astrov founded professional Riga Poetry Theatre where he staged literary-musical plays and performed the leading roles.