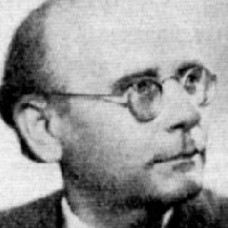 Yuri de Bur
Yuri de Bur (1887, Baku, Russian Empire – 1949, Riga, Latvian SSR) – an actor of the Riga Russian Drama Theatre from 1924 to 1949.
Yuri de Bur was born on 2 May 1887 in Baku, studied in Petersburg Conservatory then worked as pianoplayear in the Opera schools of Moscow and Petersburg.
He got interested in theatrical activities. From 1924 to 1949 he was an actor of the Riga Russian Drama theatre. He belonged to the old generation of acrors and advocated the Russian theatrical traditions in Latvia. He was a genuine Russian intellectual.
Юрий Львович де Бур (1887-1949). - Покровское кладбище. Слава и забвение. - Рига, 2004