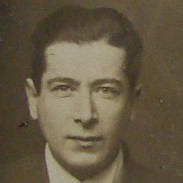 Miсhail Beggrow
Michael Beggrow (1881, Saint Petersburg, Russian Empire – 1945, Germany) – teacher, principal.
He was born in 1881 in Petersburg and received military engineering education and worked as engineer in a military ranks and got many awards. M. Beggrow moved to Latvia at the end of 1918. Since September 1919 he got engaged in permanent teaching activities in Riga private gymnasium and real school of J. Landaw.
This school was considered very prestigious and the language of instruction was mainly Russian. The school chosen in 1932 close.
M. Beggrow was a member of the Board of Russian University Courses established in 1921 M. Beggrow with his family left Latvia for Germany in 1941. He contributed a lot to the development of good academic education and particularly the Russian one in Latvia.
Michail Beggrov died on February 5, 1945 in Germany.