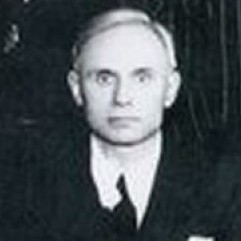 Grigory Bogoyavlensky
Grigory Bogoyavlensky (1893, Kursk Governorate, Russian Empire – 1968, Riga, Latvian SSR) – teacher of Russian, Latin, history and phychology.
From 1915 to 1918 he worked as teacher in Polotsk female gymnasium, then from 1919 to 1929 he served in Vilno, had Polish citizenship.
Since 1929 G. Bogoyavlensky lived and worked in Latvia.