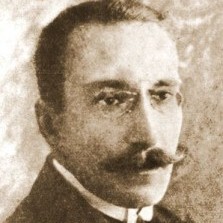 Alexander Bochagov
Alexander Bochagov (1885, Riga, Russian Empire – 1952, Riga, Latvian SSR). Born into a Riga merchant's family. Barrister. Member of the People's Council and the Constituent Assembly, deputy of the 1st Saeima.
A. Bochagov finished Riga Alexander gymnasium and graduated from Moscow University where he studied law. He occupied high positions in judicial system, was Justice of the Peace in Riga and Sigulda courts. In 1917 he established the Russian National Democratic Union and from this Union was delegated to the People's Council. In 1920 was elected a deputy of the Constituent Assembly, from 1922 to 1925 was a deputy of the 1-st Saema.
From 1918 A. Bochagov was a chartered lawyer.
He was married to the famous owner of Riga private gymnasiun O. Lishina.
История семьи Бочаговых в Риге
Татьяна Фейгмане. Русские в довоенной Латвии