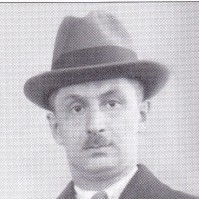 Lev Rudakov
Lev Rudakov (1890, Riga, Russian Empire – 1956, Riga, Latvian SSR) – a chartered lawyer.
Father – Nikolai Rudakov, mother – Maria (born Guseva).
From the 11th of November 1925 had been an assistant of a chartered lawyer E. Kurme. Starting from the 11th of March 1936 – a chartered lawyer in Riga.
A landlord.
During the German occupation, on the 12th of August 1941, temporarily enrolled into the advocacy, was a chartered lawyer in Riga. After the restoration of Soviet authority in Riga, was not accepted into the Bar. Retired, lived in Riga.
Lev Rudakov died on the 27th of March 1956.
Was not married.