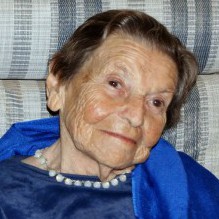 Leath Levitan
Leath Levitan (1922, Vitebsk Governorate, Russian SFSR – 2016, Hadera, Israel) – Candidate of Philological Sciences, docent of Daugavpils Pedagogical Institute.
Leath Levitan was born in Belorussia. She studied at the philological faculty of Leningrad university. She served as nurse during the II World War and was awarded many orders and medals.
In 1952 Leath Levitan defended a thesis and became a candidate of philological sciences.
Since 1951 for 40 years worked in Daugavpils Pedagogical Institute at the chair of Russian and foreign literature.
She taught courses on Russian and Soviet literature, published a lot of scientific articles and books. Since 1994 together with his husband Leonid Tsilevitch lived in Israel.
Son – Boris Tsilevitch (1956) from 1998 to 2022 – a deputy of the Saeima of Latvia.