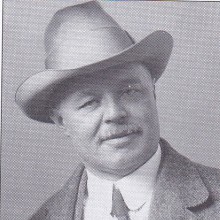 Nikolai Aleynikov
Nikolai Aleynikov (1861-1926) - chartered lawyer.
Sk. Latvijas advokatūra 1919-1945. Biogrāfiskā vārdniīca. - Sast. Dr.hist. Ēriks Jēkabsons, Dr.hist. Valters Ščerbinskis. - Rīga, Lstvijas Valsts vēstures arhīvs, 2007, 86.-87.lpp.
Russian, Orthodox. Before the 1st World War chartered lawyer in Riga. In the 1920ies chartered lawyer in Riga.
Buried at the Pokrov cemetery in Riga.