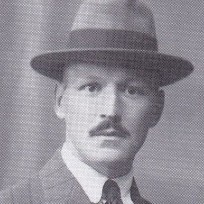 Nil Vasilkov
Nil Vasilkov (1887-1953) - chartered lawyer.
Latvijas advokatūra 1919-1945. Biogrāfiskā vārdniīca. - Sast. Dr.hist. Ēriks Jēkabsons, Dr.hist. Valters Ščerbinskis. - Rīga, 2007., 522.lpp.
Nil Vasilkov was born in the Rusian orthodox family. He graduated from Warsaw University, law faculty. During the 1-st World War served in the Russian army. In 1920 came to Latvia and worked as charteed lawyer in Riga and Daugavpils. During the German and Soviet occupation occupied legal positions, such as lawyer for defence and later a lawyer un Riga.