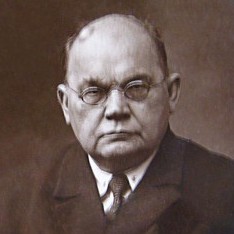 Mikhail Berlov
Mikhail Berlov (1867, Kherson gub. -1935, Riga) - professor of Riga Polytechniс Institute, the first rector of Ivanovo-Voznesensky Polytechnic Institute (1918-1921).
Mikhail Berlov graduated from Petersburg Technological Institute and got a qualification of engineer technologist.
M. Berlov- had a special interest in railway engineering, he worked as engineer at Riga-Oryol-railway. M. Berlov occupied a senior position at Russo-Balt factory.
When Riga Polytechnic Institute was opened in 1896 he began his pedagogical activities as professor and worked there till its liquidation in 1918 when Latvia was occupied by German troops.
M. Berlov- was a founder and honourable member of the society of Russian engineers in Latvia. He is the author of many research works in engineering and some textbooks.
Related Articles