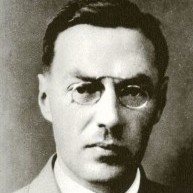 Boris Wipper
Boris Wipper (1888, Moscow, Rusian Empire – 1967, Moscow, Russian SFSR) – professor of history and theory of art at the Academy of Arts and the University of Latvia.
From 1924 to 1941 taught at the Academy of Arts and from 1932 at the Universty of Latvia, where he taught history and art theory. He made a substantial contribution to the research of Latvian art.
When B. Vipper came to Latvia he was already a mature teacher and scientist. In 1918 he defended a thesis "Problems of development of still life". From 1924 he worked at the Academy of Arts and became a professor. B.Vipper learned Latvian and read lectures in Latvian.
B. Vipper got interested in the history of Latvian art, investigated it and published many scientific works.
In 1941 moved to Moscow, where he continued to work productively.